The Gardens of Babylon is an international movement & events brand that connects people through music & spirituality.
We catch up with founder, Shishi Meriwani for an interview to learn more about the brand and what to expect from their debut London show with Jan Blomqvist on Feb 12th at Troxy London.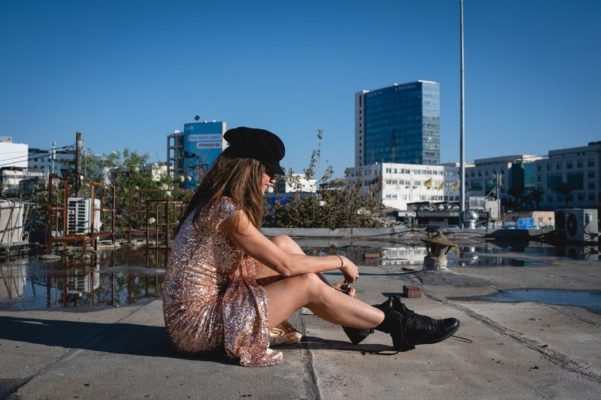 Hey Shishi, please Introduce yourself & tell us where you are from..
Hey loves! My name is Shishi. I am the founder of The Gardens of Babylon. Born and raised a bit up North from Amsterdam, The Netherlands. Lived and wandered around the world since the creation of The Gardens of Babylon. So basically, I am from here, there and anywhere.
Your company, The Gardens of Babylon is fascinating, please tell us a bit about it and the story behind it.
It all started in 2016 when I wanted to bring a change to both myself and the nightlife in A'dam, by bringing DJ's, I heard at Burning Man and elsewhere. But also, to bring an event where people would truly connect with all the elements of a night out. With the music, the people, the decoration. How to make people feel more deeply? How to bring more love to the dancefloor, more kindness? In comes the spiritual element of The Gardens of Babylon.
We combine music and spirituality to create another type of experience where people enjoy with open hearts, open minds and open arms. 
From an event in Amsterdam to events & festivals all over the world, what do you think it is that has allowed you to scale and grow so quickly and what is it about the brand that connects with people across the world?
We caught quite a wave. I think all things came together. From the name, to my contacts worldwide, the help of social media, the input of my business partner (DGTL, Apenkooi) to the incredible people that recognized our intended goal and joined in to support the cause. We call our community the Babylon family. You can't begin to imagine how many people from this family helped create decoration for each event and festival. Beautiful. In the end we all accomplished this together.
The past few years have been incredibly challenging for the events industry, how have you coped with the pandemic and lockdowns. Please also tell us anything positive you are taking away from the last few years..
As a Dutch company we were lucky to a certain extent. There was definitely some support from the Government. Although like many other governments around the world they could only provide financial support, definitely not any other form of intelligence. I guess, the big lesson learnt is that you can always adapt to whatever situation arising, as long as you try. We did a ton of online shows, retreats, classes. And we will actually keep on doing those. Never give up! Never give up putting in effort. And never give up hope. That's my lesson from this pandemic. 
You have booked more than 300 DJ's and live performers, what's the music policy for your events and how do you go about finding artists that fit the style and ethos of your brand?
I think all in all we work in quite a broad of similar genre. Disco, house, techno. We have hosted it all. I love to create marathon line ups, where you bring in different sounds according to the time of day. Techno to stay up. Disco to wake up. This year we will bring a lot of different sounds to our stages, more live music, bands, the works. And I am suuuuper interested in the world of Psy Trance. It's completely new to me to be honest. But the effect on people and the community around it, fascinates me. Let's see! Maybe it works out. Maybe it doesn't.
There is also a spiritual element to your events, tell us a bit more about that and how it connects with the music… What else is it that sets your events apart from the rest? 
I think spirituality and music do the same thing. They both work on the heart. Heart opening, heart rhythm. Both bring you to a sense of happiness. To a sense understanding. Both have the ability to connect you and other people. A lot of spiritual activities are guided by music and our musical events are guided by spirituality. 
I think spirituality and music do the same thing. They both work on the heart.
The core difference of our events is the family. We do everything to connect with our community. And to connect them with each other. We have seen friendships, relationships, marriages and now even babies come to life because of The Gardens of Babylon.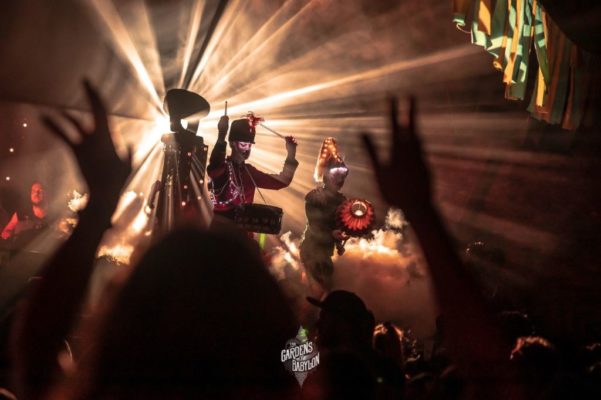 What is the 'big change' you are currently focused on making to the music industry?
Wow there's so much happening in the music industry right now. A lot of things have become extremely expensive. It really makes me understand we need to change something. The expectations of the professionals as well as the crowd. How to navigate between the cost and the community. I am not sure if I can actually "make" a change. But I would love to understand the upcoming period more on how to do it. It's difficult.
How have you / do you plan to help make this change?
No idea yet. Haha. Ask me next month!
Your next event, The Gardens of Babylon in London with Jan Blomqvist is coming up this month, what can people lucky enough to get tickets expect from that? 
Wow, it's so exciting!! Hurry, last tickets are selling out now, haha. For years we wanted to debut in London. We have finally found the perfect partner in Blanche London. Over the years we have met so many beautiful people from the UK at our events. And they are literally all joining forces to make this a memorable first edition. We will take over Troxy. Make it our own with a ton of decoration. We have a BEAUTIFUL opening with a Gong Bath, everything, a market, immersive experiences. And what I love so dearly is the pre-gathering at YOPO on Thursday. If anybody feels like coming, send me an email via [email protected]. This is so much fun, for locals and for the people travelling in for this show, everyone will have the opportunity to meet people before the enter the show. 
Get tickets for the London show here.
Thanks so much for your time Shishi and we hope to see you in London on the 12th!
Thank YOU! Looking forward to seeing you there. And lovely questions. 
Learn more about The Gardens Of Babylon, here. 
---