---
Soundplate Clicks is our essential music marketing tool. It's used to create music smart links, artist pages, email signatures for artists and much more.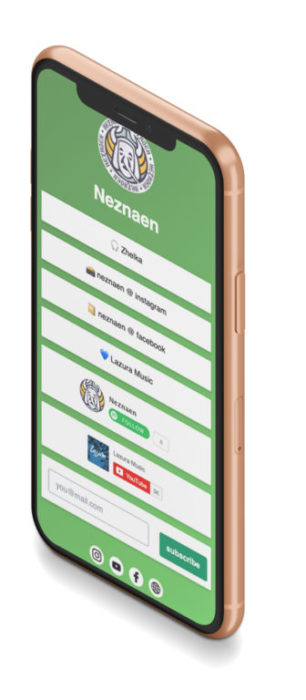 Now, we are pleased to announce you can also use Soundplate Clicks to create bio links.
What are Bio Links?
Most social media platforms only allow you to share one link on your profile page, bio links are simple landing pages that allow you to give your fans much more choice about where they go next.
You can use them to link to your music, other social profiles, merch, tour dates, or just about anything else you can think of!
Why do I need a bio link?
Bio Links are an important part of your music marketing toolkit, it's like the launchpad to all of your important links online. Once you have created a bio link you can add it to your Instagram or TikTok bio to give your fans a quick way to find the content that's most important to you.
Get Started, FREE
What makes Soundplate Clicks Bio Links special?
You have probably come across bio links before with companies like Linktree. There is nothing wrong with these other alternatives but they are not designed for music. 
Our links are designed specifically for artists with special features like fan email collection, widgets to ask fans to follow you on Spotify or YouTube, and special links which will automatically redirect your fans to your latest release. 
Soundplate Clicks bio links are super lightweight and lightning fast. We are also adding new stats and analytics details which will help you better understand your audience and know which content they are most interested in!
How can I create a free music bio link?
Sign up for a free account on Soundplate Clicks
Click 'Bio Links' from the menu

Add your headings, links and pick a theme for your link

Click save and your link will be automatically generated and ready for you to use. 
---