Deezer is a popular music streaming service that allows users to listen to millions of songs.
Founded in France in 2007, Deezer has quickly become one of the most popular music streaming services in the world.
Deezer was founded by Daniel Marhely as a way to give people access to their favorite music without having to pay for individual tracks or albums. The service quickly caught on, and today it boasts an impressive user base that spans the globe. In this post we get into some of the important stats about Deezer and explain how you can submit music for Deezer playlists, free.
How Many People Use Deezer in 2023?
Although Deezer showed strong growth in revenue between 2021 and 2022, it's reported user numbers actually fell slightly. It ended the year with 9.4 million subscribers.
Click here to find out the current best deal on a Deezer subscription  (including free trials).
What Countries is Deezer Most Popular in?
Deezer was founded in France and is very popular in its home market. It also has a very large global subscriber base as the service is available in over 180 countries.
It's also very popular in many European and Latin American territories.
How to Submit Music to Deezer Playlists.
There are hundreds of Deezer playlists listed here on Soundplate, you can submit your music to them for free.
Simply click here to find Deezer playlists, then follow the steps to submit your music to the playlist curators for free.
You can also use Soundplate to submit music for Spotify playlists.
How to promote your music on Deezer
When you promote your music, it's very important that you give your fans the choice of where they stream your music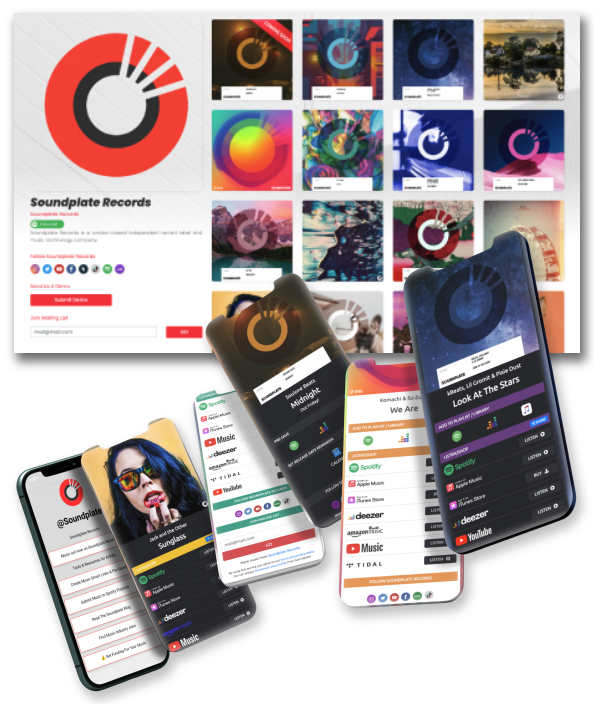 . Not all of your fans will listen to music on the same platform you do so giving your fans options is vital.
The best way to do this is to create a music smart link where your fans can decide where to stream your music, you can create smart links for free using Soundplate Clicks.
With Soundplate Clicks you can scan a Spotify or Apple Music url to find the links to your music on many platforms including Amazon Music and Deezer.
Source:
https://www.deezer-investors.com/wp-content/uploads/2022/09/EN-Deezer_H1-2022_Results_Press-Release-2022-09-21-FINAL.pdf