Lofi / chillhop beats are exploding in popularity right now but this means as an artist there is more competition than ever. In this post, we give you the information you need to know about how to promote your lofi beats online!
So you got beats? What's next?
Your Artist Brand
Just before we get to the point and talk about where to promote lofi beats, there are a few things we need to get right. Lofi producers are often mysterious but that does not mean their brand isn't important!  
Think carefully about your artist logo, write a bio explaining who you are, make sure your social media profiles are set up correctly and think about your visual identity (colours, fonts etc).
If you don't have a website for your music, set up an artist page on Soundplate Clicks. This will act as your central hub for all of your music. You should also take the chance to set up your bio link (another free feature on Soundplate Clicks) which will be the perfect addition to your social profiles.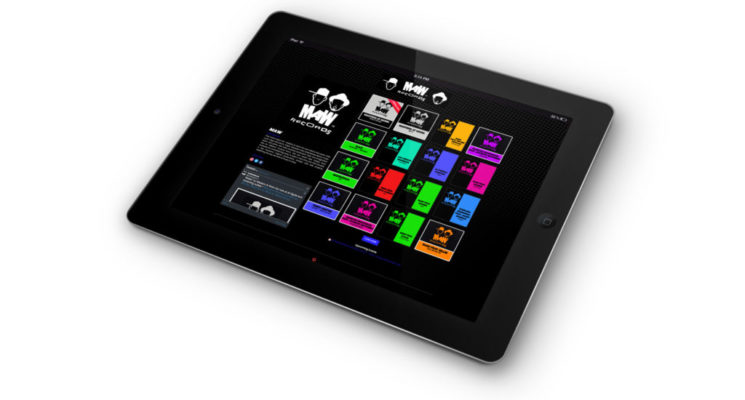 Social Media Marketing to Promote LoFi Music
Once you have your brand identity, bio, and artist page sorted it's time to get to work. One of your first and most important marketing tools you need to promote lofi beats is your social media.
Here are a few simple tips to help you make the most of your social media for promoting lofi beats:
Be part of the community. – Comment on other producer's work, create a playlist and share other artists beats, get involved in discussions on Twitter and Instagram.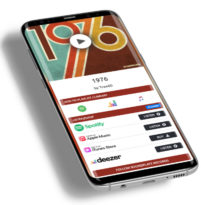 ALWAYS use a smart link when you share your music on social media. – Although Spotify is currently the biggest streaming platform, they only make up around 34% of global music subscriptions. To put that another way, 66% of your potential fans are not on Spotify so when you share your music – Use a Soundplate Clicks smart link and you are 60% more likely to get a stream!
Don't sell all the time! – The quickest way to lose potential fans is over-promotion and spamming. Sure, promoting your music is important but if that's the only thing you do on social, your feeds will be boring and will turn off fans fast – mix up your content!
Advertise & Re-target! Facebook is a super powerful advertising machine, but don't throw your money away! Never promote a link to just one music platform, instead promote your songlink, and use the re-targeting pixel integration on Soundplate Clicks to build a warm audience of potential fans that you can advertise your future releases to!
Use Reddit! There are some great communities of music fans and music subreddits on Reddit, become part of the community – do not spam and occasionally share your music, it's a great source of fans!
Use, but don't abuse music hashtags!
Get Your Budget Right
You've heard the old phrase, you got to spend money to make money right?
It's true you can promote your music for free but at some point, you will need money for advertising, marketing, and equipment to take your music production to the next level. if you don't have additional sources of income there are a couple of options for you that can help get the budget you need to market your music:
Get an advance on your streaming royalties. If you have 15k+ monthly listeners on Spotify you might be eligible for an advance of up to 8x your annual streaming income. Click here to learn more.
Sell some beats! Rappers are always looking for beats, there are many services online for selling beats, search google for the platforms, and sell some beats!
Playlists & Promo Channels To Promote Lofi Beats
Before your song is released be sure to submit it to Spotify via Spotify for Artists. If you don't land editorial playlists right away don't panic! There are billions of user-curated playlists on Spotify, you can submit music to Spotify playlists for free on Soundplate.
There are hundreds of lofi beats playlists listed on Soundplate, check out some of them below or click here to see more:
But wait, there's more! Playlists are great, but they are just a small part of your overall marketing strategy.
There are several influential chillhop/lofi beats youtube & Soundcloud channels you can find and submit your music to. There are also bloggers and influencers that share lofi music. Search for their contact details, be respectful and submit your music.
Collabs and Labels
Collaborating with other lofi artists can be an amazing way to reach new listeners and to hype music. There are also tons of great small, independent record labels that release lofi music that may have access to music promotion opportunities you could not otherwise see.
Get networking, get collaborating with other artists and never stop meeting new people that can help move your career forward!
Sync & Other Opportunities for Lofi Producers
Lofi music is often seen as functional music for relaxing, study, or meditation. This means there is a huge opportunity for lofi artists to license their music to people who need that type of music. This can be in the form of apps, background music for youtube videos, advertising, video game soundtracks etc.
There are some music industry tools and resources online that can help you find these opportunities or you can directly reach out to music supervisors and companies that might have a use for your music. Click here to check out some sync and licensing resources for your music.
Conclusion
There is no magic bullet or quick answer to where you should promote your lofi music but there are a huge amount of opportunities out there, hopefully, this article has given you a few ideas.
Spend as much time as you can marketing your music, no opportunity to share your music is too small!
---