Most music streaming services differentiate between music that is suitable for mainstream consumption, and those songs that may contain a parental advisory or may be considered explicit content.
What Does Explicit Content in Music Mean?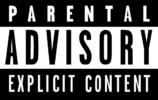 When it comes to defining and categorizing music as explicit there are a few different factors that come into play. These songs and albums are not going to be considered explicit unless they meet one or more of the following criteria that may make it unsuitable for children or potentially offensive to some listeners.
Strong language
References to violence that can be physical violence, mental abuse, or other abuse
Discriminatory language
References to sexual activity or behavior
How do I mark my music as explicit content/parental advisory?
When you deliver a song to the streaming platforms via your music distributor, you will be asked if your song contains explicit content or not. You should always be honest about this as some distributors will issue takedowns if you do not mark explicit content correctly.
In some cases, the music streaming service is going to classify the music as explicit if the artist has not done so already when they do upload the music. It is helpful to take a closer look at each of these criteria to better understand them.
You can also choose to add the "Parental Advisory Explicit Content" logo on one corner of the album artwork. In general, if you do this, all the tracks will be marked as explicit on streaming platforms. The RIAA recommend that the Parental Advisory Explicit Content logo measures at least 1" by 5/8" but this is not a requirement and applies more commonly to physical products. You can find many examples of the correct placement for the explicit lyrics badge on classic rap albums.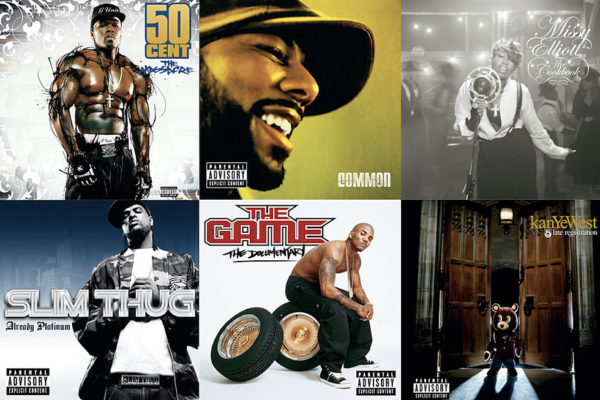 Strong Language
Generally, this means offensive words or curse words. These are the words that are generally found to be offensive and that are not normally said in regular or polite conversation. If your song contains swear words, mark it as explicit.
References to Violence
This can be a reference to physical violence, abuse, mental abuse, and more. This means any reference to hurting another person intentionally. This is to make sure that the songs do not encourage violent behavior on impressionable listeners. This one may seem a little more subjective but always air on the side of caution – if anyone might find your lyrics offensive, mark it as explicit content.
Discriminatory Language
This could be derogatory names for other races and nationalities, it can be a reiteration of stereotypes that can be hurtful, and it can be offensive language directed at one specific subset of people.
References to Sexual Activity
This is rather self-explanatory, if a song talks about performing a sexual act, it is likely going to be classed as explicit!
Although the RIAA state that it is up to the individual record companies to decide which records are explicit and which are not, you should always be honest with your distributor about this when delivering your music as getting it wrong can result in your music being removed.
What Happens to Explicit Content on Spotify, Apple Music & other DSPs?
When it comes to the overall classification of what is explicit content and music that is considered to be explicit, the streaming service is going to denote on the track, generally with a small E or a parental advisory, that the track is explicit and does contain potentially offensive material.
This does not reduce your chances of being added to Spotify playlists and the vast majority of users will still see your track.
Users on Spotify, Apple Music, Deezer, and the other streaming platforms can choose to filter out explicit content. Some streaming services also have 'child-friendly modes where explicit content is not available.
How Can I Promote Music With Explicit Lyrics?
Marking a song or album as explicit does not change much about the way you promote the music.
You can still submit music to playlists, share your music fanlinks on social media etc. The exception to this might be with radio promotion. If you have an explicit song, many daytime radio shows will only play a clean version of the song, so if you are planning a radio campaign ensure you have a version with no explicit lyrics!
---