In this short guide we look at how artists and musicians can use YouTube Shorts for Music Promotion.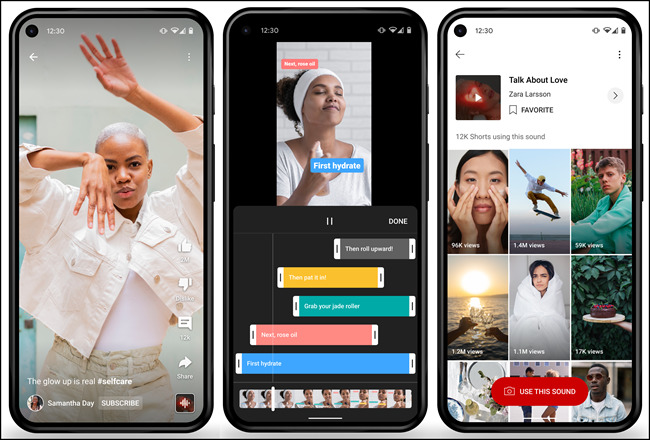 As TikTok exploded in popularity, there has been a rush by the other social networks to try and compete. Instagram launched Reels and for YouTube, one way to compete has been the introduction of YouTube Shorts.
For musicians, this represents a new opportunity to put out content into the world and to reach new audiences. But, what should artists know about YouTube shorts?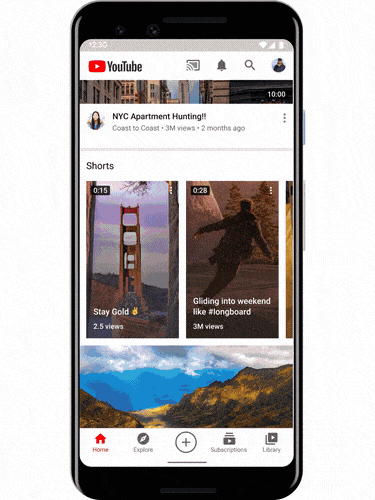 What are YouTube Shorts?
Shorts is a new short-form video format on YouTube. Artists can create these videos within the YouTube mobile app, or they can be edited elsewhere and uploaded. Shorts gives creators access to YouTube's huge licensed library of music and can be up to 60 seconds long.
As a viewer, if you are watching a short you can quickly swipe to see more videos – just like on TikTok or Reels. This gives artists and extra chance to be discovered by new fans.
What are Some YouTube Shorts Features?
There are a lot of features that come with these shorts. Thumbnails give access to popular shorts, allowing you to quickly see videos that you're going to like. There is also the ability to like or dislike the video, as well as leave a comment, just like you could on a regular YouTube video. It's also easy to navigate to a content creator's page from the video that you're watching, so you can easily see more from artists whose work you like.
Shorts gives creators access to millions of songs to use in their videos, powerful in-app editing tools and new opportunities to be discovered by the YouTube algorithm.
Creating Your Own Short
Maybe you're interested in promoting your music. Maybe you have a good idea for a short, or maybe you just want to see if you're capable of being a creative on this new medium. So, you decide that you want to create your own YouTube short. There's just one problem, you don't know how to go about making one. Well, here's how you make a YouTube short…
The mobile menu on YouTube has "create a short" listed as an option. This will send you to the creator tool, where you can upload a clip or record a video. It will also give you the opportunity to edit the clip and make sure that the video is exactly how you want it to be and to select music to use in the short.
Users of TikTok will find the whole video creation process familiar and easy to use.
Why Would Musicians Want to Use YouTube Short?
While a diverse group of content creators use YouTube Shorts, it is an excellent platform for musicians. The main reason for this is simply that billions of Shorts are being watched every day and as a new feature, YouTube are prioritising Shorts over other formats of videos on the platform. There are many places to discover shorts within the app, via music hashtags, on the YouTube homepage and in search.
Shorts are a fantastic way to allow new fans to discover and to and use your music in their own videos.
A lot of people are going to think of YouTube Shorts as being a clone or copy of TikTok, and that's not a bad thing. It's another platform that gives people an opportunity to create content and succeed online. Social networks are constantly copying and adapting each others features (remember when Instagram nicked stories from Snap?!). New features on social media always bring new opportunities for music promotion. Make the most of it now while it's new and getting a lot of attention!
Ideas for Promoting music on YouTube Shorts
Behind the scenes videos (touring, studio sessions etc)
Previews of upcoming songs (don't forget to include your pre-save link in the description!)
Music video clips
Acoustic sessions
Covers of music you love
Promo for new music (include your music smart link in the description!)
Reactions to other music videos, performances etc from YouTube.
More Information & Help
YouTube have uploaded a helpful video which explains more about the platform, how to use it and the benefits of doing so. Check it out below:
Some of the Soundplate music playlists are now on YouTube. Check them out here!