John Newman is the voice behind some of the biggest dance music hits. He features on Rudimental's 'Feel The Love', Calvin Harris' 'Blame' and his own Love Me Again, which were all UK #1 singles.
John has also had 3 Brit Award nominations, an Ivor Novello nomination and countless other A-List dance collaborations under his belt with David Guetta, Sigala, Galantis, Sigma, Kygo, Mistajam, Pete Tong and Nile Rodgers.
His brilliant new solo single, 'Holy Love' is out now. We caught up with him for a quick interview to learn more about the man behind the music.
Introduce yourself and tell us where you're from..
I'm John Newman, and I'm from a small little town called Settle in North Yorkshire, but I've lived in London now for 12? 13? years.
Tell us about your new single, 'Holy Love' – how did it come about & what inspired the song?
The new single "Holy Love" came from more of a production kind of standpoint, in that I wanted to create something that had all these elements that I am really inspired by which is 90s rave music and quite commercial large dance music. And kinda draw all them together. I really liked that period of time where we had like "Heads Will Roll (A Trak Remix)" and these things where it was like indie dance crossover. Where Calvin was kind of starting to unearth all the things that you would go to do in the future and I think that was a really exciting time. When we were getting like the "The Killers Remix" and things like that. So I wanted to make a record that was like that, but obviously being really aware that at the forefront of dance music now is piano house. Let's call it "piano dance pop house." So I just wanted to pull out my 90s inspirations to kinda lead the way on that one. 
What's your message behind this track?
In terms of the lyric, I wanted to get something that was kinda rough, ready, and raucous but emotional. I wanted to create a ballad, but in a dance track. And yeah, I kinda wrote it as a ballad and then I produced it. In terms of the production it took us months and months. I did around six months of different versions and things like that. It took me so long to produce. But yeah, the lyric I just wanted to make it rough, raucous and emotional as a ballad. I think it came across as that, and wanted to talk about the standard subject in music, love.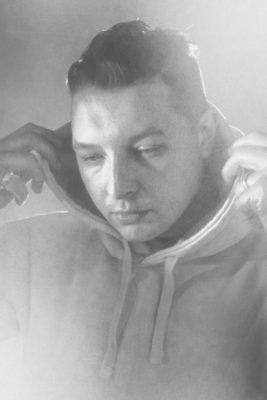 Describe your creative process / routine.
So, when I make music for example, my first solo release "Love Me Again", went onto do so, so incredibly and do huge numbers. But the crazy thing is I think we wrote the song, me and Steve Booker wrote and produced the initial idea of that song in I'd say, I think like 15 minutes, to be honest. It really didn't take as long. And I think you sometimes get those, that just feel natural and right and that they're reflecting upon a time that come out so easily and so quickly, and everything runs so smooth. You then get tricky ones that take a lot longer to work on.
Some say that you shouldn't continue with the work on those ones if they're not working, because they're not meant to be made. You're forcing them out. "Holy Love" did feel like one of those to be honest, like I said, it took us six months to – longer, I think, maybe even a year. I think I wrote it like a year and a half ago. But it was a production that started as just an instrumental in my room when I was kind of starting to rediscover myself as a new, dance artist. Yeah so it was a long, long old road. 
You have collaborated with so many amazing artists, who was your favorite to work with?
I think in terms of collaboration and the amount of time spent with that person. I mean Sigala, he's a close friend of mine, and you know we've worked together on a lot of things. We actually worked together on my last single "Waiting For A Lifetime" as well.
But I think in terms of somebody that I've learned the most from and who still inspires me the most, I think has 100% gotta be Calvin Harris. I think in dance world there's so many USB sticks and then press play going on when live. There's so many tens of producers sat in studios and songwriters making tracks for DJs that just put their name on it at the end. But I think it's just amazing, Calvin is purely there doing this in his studio alone. And I think he's such a talented person. To be able to sit back and make these decisions on his own feet, almost, I think is just incredible. And he just takes the time to make sure his decisions are correct and things like that. And I really appreciate that. 
What was it like downscaling and traveling between each venue in a campervan for your 2019 tour?
It was called the "Out Of The Blue Tour" in 2019. The idea being that we kind of popped up in places, mainly small venues. The camper van was funny, that's why we were in a camper van. I wanted to make a funny documentary with my band, but the main point was to support small venues in a struggling time. And it was just crazy that COVID hit after that. And I think it is just crazy to think that all those small venues are under even more stress. So yeah, it's really important that we all support our small venues, and hopefully I drew a lot of attention to that when I did that tour.  
What song/project/album are you most proud of to date?
So, I've always got this thing and Enzo Ferrari said it, he said his favourite car is his next car. And I believe that is the same in any creative form. And I purely do mean this when I say, my favourite song is my next song. And the second that I release a song and I hear it on Spotify, it's not as good as the one that I've got secretly sat only my computer that I'm producing or working on.
So yeah, it's always the next project that my favourite is. I think "Waiting For A Lifetime" was one of my most proudest. I lost my dad on the day it got released, and it related to my situation with him and everything I'd been through with him so much. And it's still a real struggle to listen to that song now on the radio or just when it comes on anywhere, but yeah. 
What does the rest of 2022 look like for John Newman?
I am in this process of producing new music, dance music, and really settling into doing remixes, and all these amazing things that come with being a producer led singer. I reinvented my live show, so it's now based around a DJ setup where I use my vocals, I sing live, and sample and loop all my vocals and do all these amazing effects, to give me a real diversity from the rest of the Dance/DJ world. So yeah, I'm really excited to be going out and taking that to loads of festivals and really working on that, and hopefully progressing it into something that will, yeah, be going onto headline a lot of the major dance festivals around the world. It's just gonna take time, step by step. 
---