---
Get your house / electronic music playlisted on Spotify.




Spotify has become the world's most popular streaming platform with more than 50 million paying users.

For many artists, Spotify has become their primary source of revenue. To get a rough idea of how much money your music could be making on the platform we suggest checking out the MusicFibre Spotify Royalties Calculator.

In order to build a strong fanbase on Spotify it's vital that you get your music into as many of the best Spotify Playlists as possible.

Getting into playlists can be a difficult task but submitting your music to be considered the playlists listed in this article is easy. If you are an artist on with music on Spotify get submitting for your chance to be included!



The Deep House Collection
The Deep House Collection playlist is updated daily with the hottest deep, tropical and chilled out house tracks of the moment. The playlist includes artists like Bakermat, Nicolas Haelg, Claptone, ZHU, MANT, Kharfi and Josh Butler.

Click here to listen to the playlist on Spotify.


---
FUTURE FIRST
Future First is one of the best playlists on Spotify for future bass, alt-R&b, future beats and other wavey sounds. It's a new playlist and is beng updated all the time. If you love artists like ESTA, Flume, Snakehips, SAINT WKND or ODESZA this one is for you. Submit your music to the Spotify Playlist now for your chance to get featured.

Click here to listen to the playlist on Spotify


---
Feel Good House & Disco
Got some fresh uplifting house or disco tunes that the world needs to hear? Submit them to this playlist and get them out there!

Click here to listen to the playlist on Spotify


---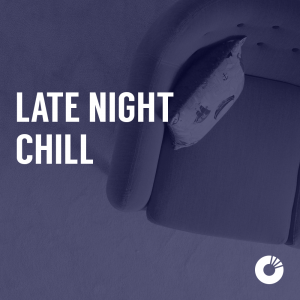 Late Night Chill
Late Night Chill is the Spotify Playlist for those afterhours jams. Laid back beats perfect for the after party. The playlist currently features artists like Aftrparty, FKJ, Paces, Elderbrook, The XX and Moonbounce.

Click here to listen to the playlist on Spotify


---
The Garage & Bass Collection
This is the Spotify playlist for the speaker shakers, the big heavy basslines and garage anthems. If you are a big garage or bass head this is the playlist you need.

Click here to listen to the playlist on Spotify


---
Looking for more Spotify Playlists?
We are featuring great indipendent Spotify Playlists on this section of our website. You may also wish to check out this article which lists five Indipendent Spotify curators and how to submit your music to them.



Please share this post with anyone who will find it useful!