Music smart links are a vital tool for artists promoting their music on streaming platforms, but did you know they are also powerful for promoting physical format music?
In this post we take a look at how that works.

House music legend, Kerri Chandler is currently rolling out his 'Spaces and Places' album campaign. Kerri & his team decided to use Soundplate Clicks to promote the album.
They can use the artist page as a central hub for the project and use the individual music smart links for each release in the build up to the album.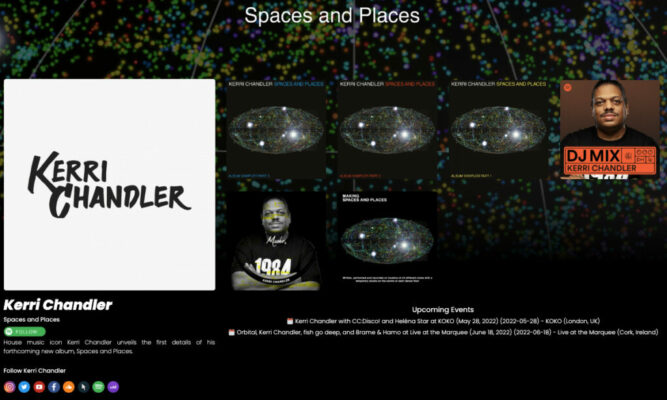 Some of these releases are digital only, but some also have vinyl editions.
In this case, when creating the music smart links, the team add the key stores where the vinyl is available to the platforms section of the smart links. Each store is automatically recognised by Clicks and the logos are automatically shown:
Once the link is saved all these stores will appear on the smart link along with the chosen digital platforms for the release:

Now Kerri's fans can choose where they buy their record from, or choose to stream it digitally.
Check out the links for yourself here: snd.click/kerrichandler
If you have a new release coming out soon, as a physical, digital only or as a combination use Soundplate Clicks to take your marketing to the next level.
START FREE