What is a songlink?
A song link can also be known as a smart url, fan link, music smart link or pivot link. It's a simple landing page for your music where your fans can choose how they listen to your music.
Music smart links are the best way to share your music online, they look great, give your fans the power to choose where they listen, and also give you valuable data about your fans!
You can create song links for free with Soundplate Clicks.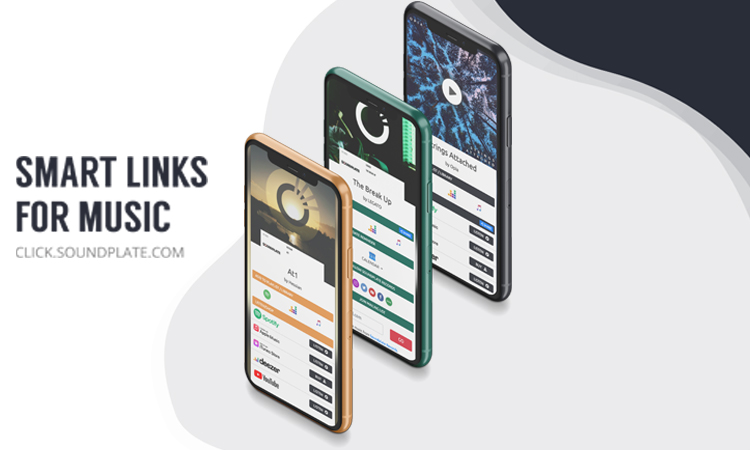 How do I make one link for all of my music?
You can create music smart links for free with Soundplate Clicks.
Sign up free, then follow the video guide below to learn how to make your songlink.
---
What are the benefits of using a fan link / smart link?
Smart links give your fans the choice of where they listen, which gives you a much better chance of getting your music heard and ultimately increases the amount of money you can make from music.
Smart links look professional and make people take your music seriously.
Every time someone visits your link you will be recording data that you can use to inform future marketing decisions
Soudnplate Clicks smart links are designed specifically for music marketing with several features that can help you promote your music.
---
How do I set up a pre-save campaign for my music?
Pre-save links are used before your song is released to build some hype before the song or album drops. You can make a free presave link with Soundplate Clicks. Watch the video below to learn how:
---
How can I create a biolink for my music?
Biolinks are the perfect thing to have in your Instagram or TikTok bio. They are the launchpad to all your music and other online content.
You can learn how to create one for free by watching the video below:
---
Want to learn more? Check out our full guide to music smart links.
Sign up for your free account at click.soundplate.com to start making use of smart links for music marketing
---