---
Learn how to promote your music for free with these tips, ideas and strategies for music promotion.
How To Promote your music
We all know how important music promotion is, but with so many music marketing tools and social media platforms it can be difficult to know where to start!
In this post we provide a list of music promotion ideas, tools and strategies on how to promote your music.
This is a long post with tons of great information around how to promote your music so if you don't want to read it all, skip to the sections you are most interested in:
Social Media Marketing
Social media is a vital part of music marketing in 2021. We won't go into too much detail about each social network in this post but a few key tips:
Make sure you have filled in your profile information and bio for each platform you are active on.
Use all available formats, especially new features such as Instagram Reels or YouTube Shorts. (social networks typically prioritise content making use of new features).
Don't 'over-promote' – join conversations, interact with your fans and make them feel special – don't just spam links all the time.




Make native content (this means make content fit for each platform, not generic content for all of them!)
Use smart links whenever you share your music – never link to just one platform.
There are also various advertising products you can pay for on all the main social networks. If you decide to use Facebook advertising you can should install a pixel so you can re-target your fans again in the future!
Promote your music with Music Smart Links
Every time you share your music online, you should use a music smart link.
These are special music links that give your fans the power to choose which platform to listen to your music on. With every visitor you get to one of your music links you will be gaining valuable marketing data and insight into your fans.
You can learn more by reading our complete guide to music smart links. Or sign up for a free Soundplate Clicks account to create fanlinks for free.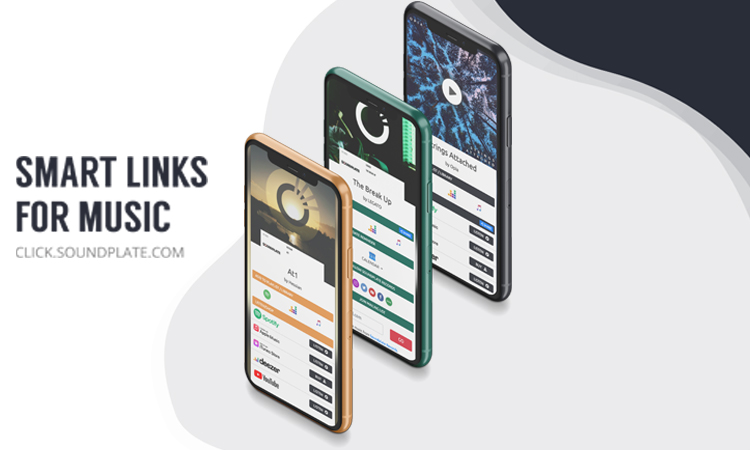 Your Artist Bio
Your artist bio is a paragraph (or a little more if needed) that tells the reader a little more about you. This can include info about your personal history, describing how you got your start and why you make music, career highlights, notable songs or collaborators and a short version of your 'story'.
The general goal of one of these bios is to show off your personality and convey why your listeners should care about you and your work. This will also act as an introduction to your music. This bio will be used on your website or artist page, your social media profiles and may be included in press releases, information for your booking agent or emails to A&R managers at record labels.
Your bio can be changed as often as you like and can help you to think about who your target market are and what parts of your story you want to tell.
When writing a bio, introduce yourself the way that you want to be seen. From there, you want to give a brief bit of background information. This will include where you're from, what instruments you know and when you learned them, and other things of this nature. You can use this to transition to talking about your current career. Include both what your sound is reminiscent of, who has influenced your work, and any EPs or albums you have released and any music streaming awards that you have to your name.

Then, if you have had some press about you, like a concert review, you can post quotes from that. This is also a good place to put any future projects that you're working on.
If you are not a great writer, there are many freelancer on platforms like Fiverr and People Per Hour that will be happy to help you craft a bio for your music.
Art Direction, animations and videos.
As you start to plan your music marketing, you need to think about your brand. If you think of any of your favourite artists, I bet you can picture their artist logo or something striking about their visual identity.
Your visual identity can really set you apart and can include everything from the style of your music videos to the clothes you wear on stage.
Once you have a style in mind, you can start thinking about the creative assets like music visualizer videos, full music videos, Spotify canvas', album cover art and even animated album art.
All of these things can seem expensive but there are many ways to get professional looking designs for your music on a budget such as:
How To Promote your music on Blogs & in the Press
There are thousands of music blogs and magazines spanning ever genre of music you can think of. Once you have your bio written and social media firing you can start to approach bloggers and the media.
In 2021, it's unlikely getting a feature on a blog or in a magazine will blow your music up and catapult your music career. Having said that, blog features do add some legitimacy to your music. They can be a good social signal to event promoters and fans alike.


When approaching blogs, always be polite. Only ever submit you music via the channels they suggest. (This could be a service like SubmitHub, a special email for submissions or via social media).
Also, be sure to avoid attaching large files to your emails when contacting blogs as this is a sure-fire way to have your email deleted! Use Soundcloud or Dropbox instead.
Radio & Club Promotions
Getting your music to radio and club DJ's can be an important part of a good single or album campaign. You can do this by building your own mailing list of DJ's and then using one of these platforms for sending DJ promos.


Alternatively you can hire a radio plugger or promotions company to send your music to the radio DJ's and producers.
Pre-Release Campaigns
You can create pre-save campaigns for your music for free with Soundplate Clicks. Creating a pre-save campaign is very simple. Watch the video below to learn how to do it:



Sign up for a free Soundplate Clicks account to create a pre-save campaign for your next release.
YouTube & YouTube Shorts
Each time you release a new song, you should also upload it to YouTube.
YouTube is the second largest search engine in the world so there is a huge opportunity for your music to be discovered on the platform. If you don't have a full music video or lyrics video ready to upload, create a simple music visualizer video. (Click here to create a music visualizer)

While we are talking about YouTube, you should also check out their latest feature, YouTube Shorts. YouTube Shorts is a bit like TikTok but on the YT platform.
Check out our guide to using YouTube Shorts for Music Marketing for more.
Email Signature Marketing
You send emails every day, but do you get any benefit from your email signature?
You can create a email signature for music marketing (for free) with Soundplate Clicks. These signatures include a link to your latest music, your social media link, your photo or logo and more.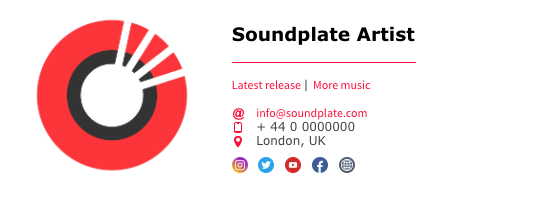 Click here to learn how to generate your email signature for music. 
How to promote your music on Playlists
You can submit your music to Spotify playlists for free using our platform on Soundplate. Simply find a playlist that you think might suit your music. Then follow the steps to submit your music for a chance to be featured.
Getting on to influential playlists can help you get more streams. It can also help your chances of being discovered on official Spotify playlists like Discover Weekly.
There are over 4 billion playlists on Spotify – so much opportunity to be discovered!!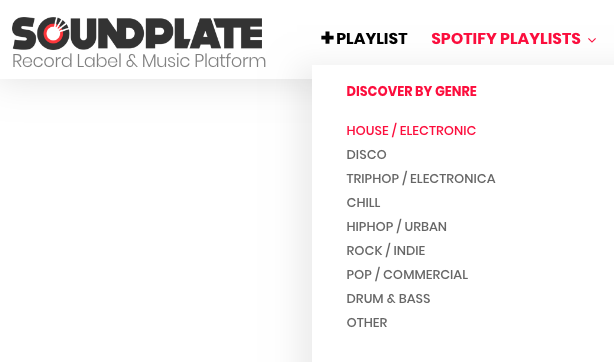 Your Artist Page
Artist Pages are simple, one-page websites. They are the home for all of your music, social media links, tour dates and more. They can be created in minutes using Soundplate Clicks.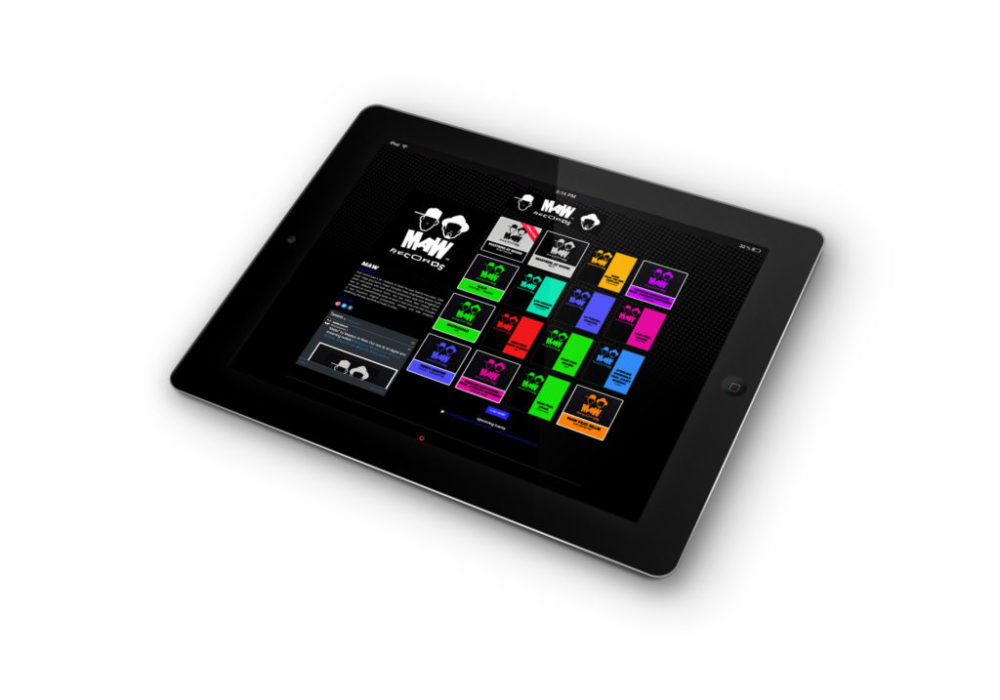 Artist Pages are always online, always fast and update automatically every time you create a new song link. They are the perfect home for all of your music online!
Email Marketing to promote your music
Email marketing is super important. You should always be working on growing your mailing list of fans.


Social networks come and go and new features can limit your reach. With email lists, you can 'own' your fan interactions. Writing a regular newsletter to your fans about what you are up to, upcoming tour dates, merch drops etc can be a huge marketing boost. It's one of the marketing channels you have the most control over!
You can collect fan emails on your music links, at shows, via your social media and your website or artist page.
Showcases, Gigs and Live Streams
No matter if you are just getting started or if your booking agent is working on a world tour, live shows are one of the best chances you get to find new fans. You can also sell merchandise and music to your die-hard followers at gigs.
Use QR Codes to bring your online music offline, get your merch ready and put on the show of your life!
If you are in the earlier stages of your careers, play every chance you get. Go to open mics and small gigs, get around and get noticed. Check out this article if you want some tips for getting gigs without an agent.


If you can't play gigs ion real life, you can live stream on most social media platforms now including Twitch, Reddit, Facebook, Instagram and TikTok. Play live and play often. It's an amazing way to find new fans.
One additional tip, when you play shows, record your DJ set or live performance. You can then listen back to work out where you can improve. Use the best bits as additional social media content for your marketing.
Curation
We have already touched on playlists in this article. But getting your music on other curators playlists is just one strategy. Another, is to become the playlist curator yourself.
If your fans like your music, they will also probably also like your taste in music.


Curating a playlist, a monthly chart or even a blog can be a great way to connect with other artists in your scene. It can bring your fans closer to you and gives you some great social media content.
As your playlist grows other artists will want to be featured on the list and might return the favour and feature your music. You can even add your playlist to Soundplate and other artists will have to follow your playlist before they can submit. This helps you to grow new followers while checking out new music.
Podcasts / Vlogs & Other Media
Starting a podcast, vlog, website or photo diary can be a great way to let fans into your world. They get to learn more about you and your creative process. Creating new media is another way for people to discover you and another way to stay relevant between releases.
Being a guest on other podcasts or collaborating with other artists and youtubers can be a great way to promote your music to new fans.
Music NFT Drops
NFT's (non-fungible tokens) are hot right now. Many famous bands and musicians have launched NFT's (limited edition art projects that live on the blockchain).
There are many platforms that can help you do this, click here for a list of music NFT / blockchain companies. 
If you do decide to go down this route, you can promote your NFT drop using a Soundplate Clicks smart link. Watch the video below for more:



Promote your music on Reddit
Reddit has communities for everything you can think of. There are hundreds of music subreddits where you can promote your music, get feedback or learn more about music production.

Getting the hang of Reddit takes a little work and spammers are not tolerated there. Become part of relevant communities (subreddits), contribute and add value to the community before you start to promote your music.
With a little time, Reddit can become a very powerful promotional avenue for music.
Competitions
Running competitions and giveaways for your fans can be a great way to get new data (email addresses) from your fans. They can also help grow your social following!

There are many platforms online for that can help you organise a competitions for your fans. Comps can be used to keep your social media active between releases or as part of an album or tour campaign.
Merch Drops
Merchandise is a key revenue stream for artists of all sizes.
If you have started to build an online fanbase but don't yet have the budget to commit for printing and manufacturing, try using a print-on-demand service like Printful where you only have to pay for products once you have sold them.
You can sell merch online and at shows. You can also bundle it with albums and singles when you sell music directly to your fans.
Merch drops or limited edition merch pieces can also be a great way to build hype around your music. Work on turning your merch sale into a social event!
Promote your music with Bio Links
Most social media platforms only allow you to share one link on your profile page. If you have more than one thing to share bio links are the answer.


Music Bio links are landing pages that allow you to give your fans much more choice about where they go next.
You can use them to link to your music, other social profiles, merch, tour dates, or anything else online.
Create your bio link for free on Soundplate Clicks. 
Remixes & Collabs
Remixes and collaborations with other artists can be a great way to create new music. Better yet, they allow you to benefit from the other artists' fans.

Collabs and remixes can be mutually beneficial for artists and can expose you to a wider audience!
Celebrate Milestones & Big Moments!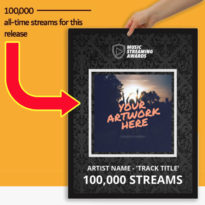 One thing that always goes down well on social media is a humble brag.
If you have sold out a show or tour – share the news!


If you have hit a big streaming milestone or earned a Music Streaming Award or plaque make sure you share it with your fans.
You can find out if your music is eligible for any plaques or awards, here. 
Music Marketing can be expensive – get funded!
Music videos, social media advertising and music promotion can get expensive.
Thankfully, if you are a growing artist with 15k monthly listeners or more you might be eligible for a music advance of up to 8x your annual music streaming income.
Click here to learn more and find out if you are eligible for an advance.